Tangram - made of bamboo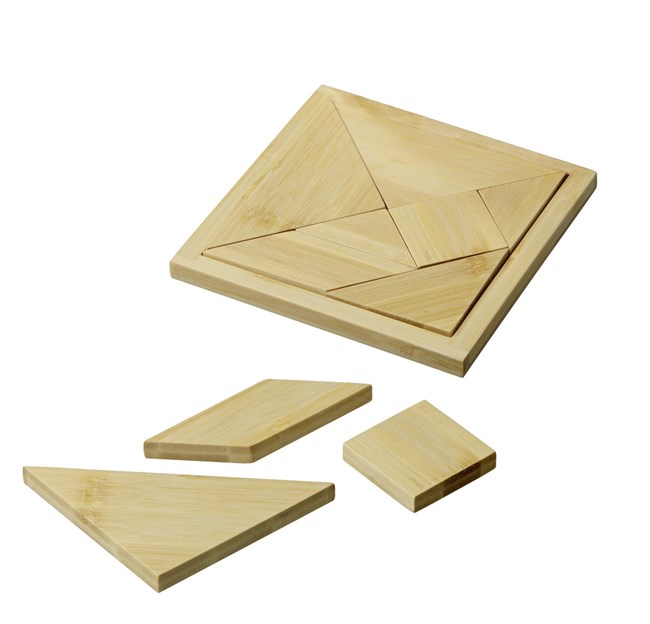 Description
Tangram made of bamboo.
With the 7 pieces you can make 208 different shapes. There are picture suggestions for all the shapes. All 7 pieces must always be used and they must be in the same level - so they do not lie on top of each other.
The set is 15.5 cm x 15.5 cm large and 1.5 cm thick.
Fun and creative IQ set, with many hours of play.
From 6 - 99 years.
Stock: Out of stock
Item #: PHI-3522